Server rules
Below is a summary of rules you need to follow if you want to have an account on this server of Mastodon:
Min 18 years old to visit the site or to register.

No pedophilia (all the people from pictures & videos have to be min 18 years old).

No prostitution/escort!

Don't share copyrighted materials without permission!

No incest, scat, blood, zoophilia, bestiality, forced sex or revenge porn.

No arms, drugs or other illegal activities.

Keep the SPAM between reasonable limits...;)
Do you want to protect your Twitter & Instagram content?
As you may know, Instagram has zero tolerance towards nudity & porn, while Twitter, although it tolerates it, both networks ban adult oriented accounts, which means that all the content you uploaded there and the hundreds of hours (days?) you worked are TOTALLY LOST, together with the followers!
What can you do to save all these?
1. Create an account
here on Net4sw.com
2. Log in to your Twitter account
3. Link your Twitter account to your Net4sw using this free service

https://crossposter.masto.donte.com.br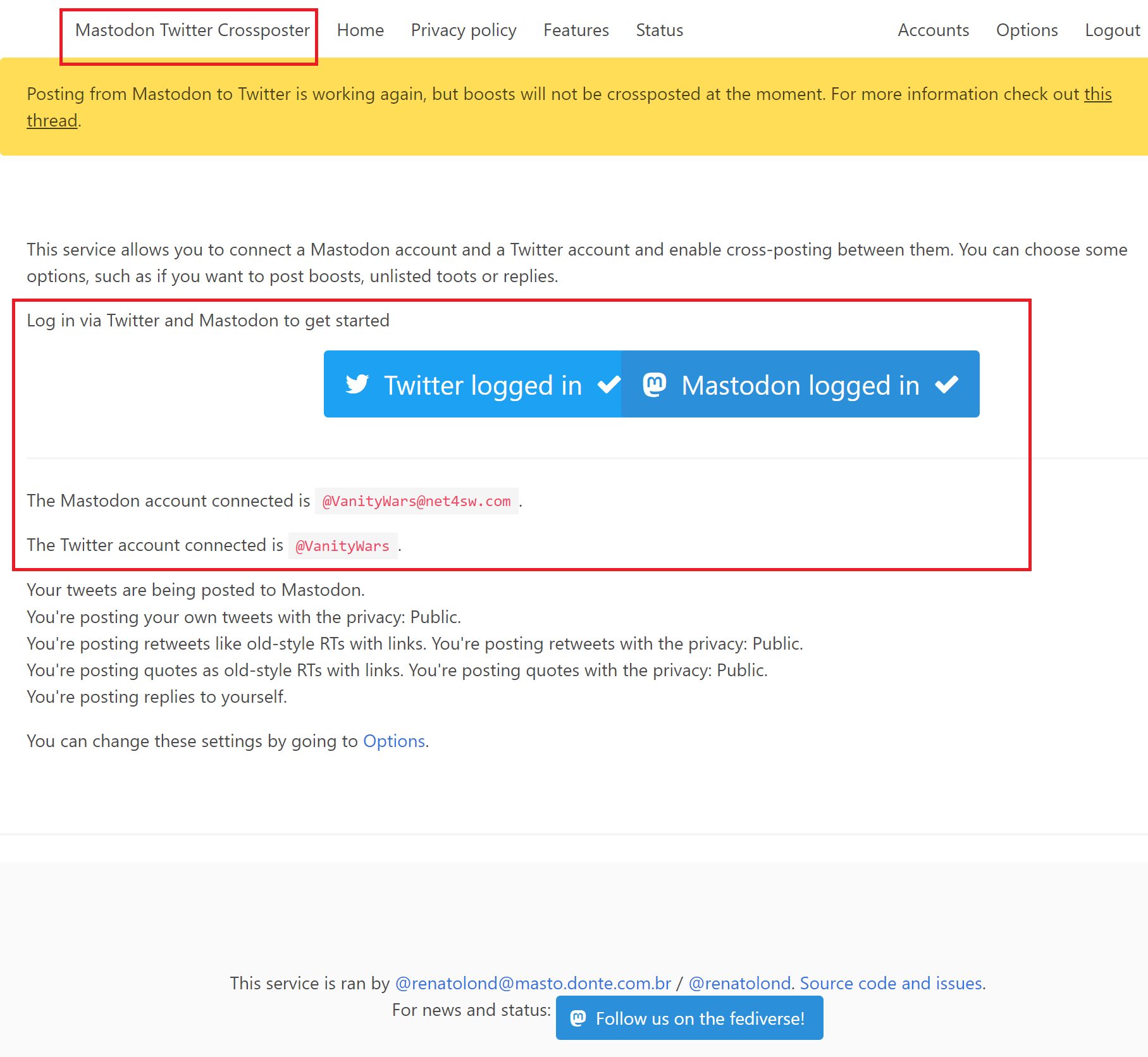 and then: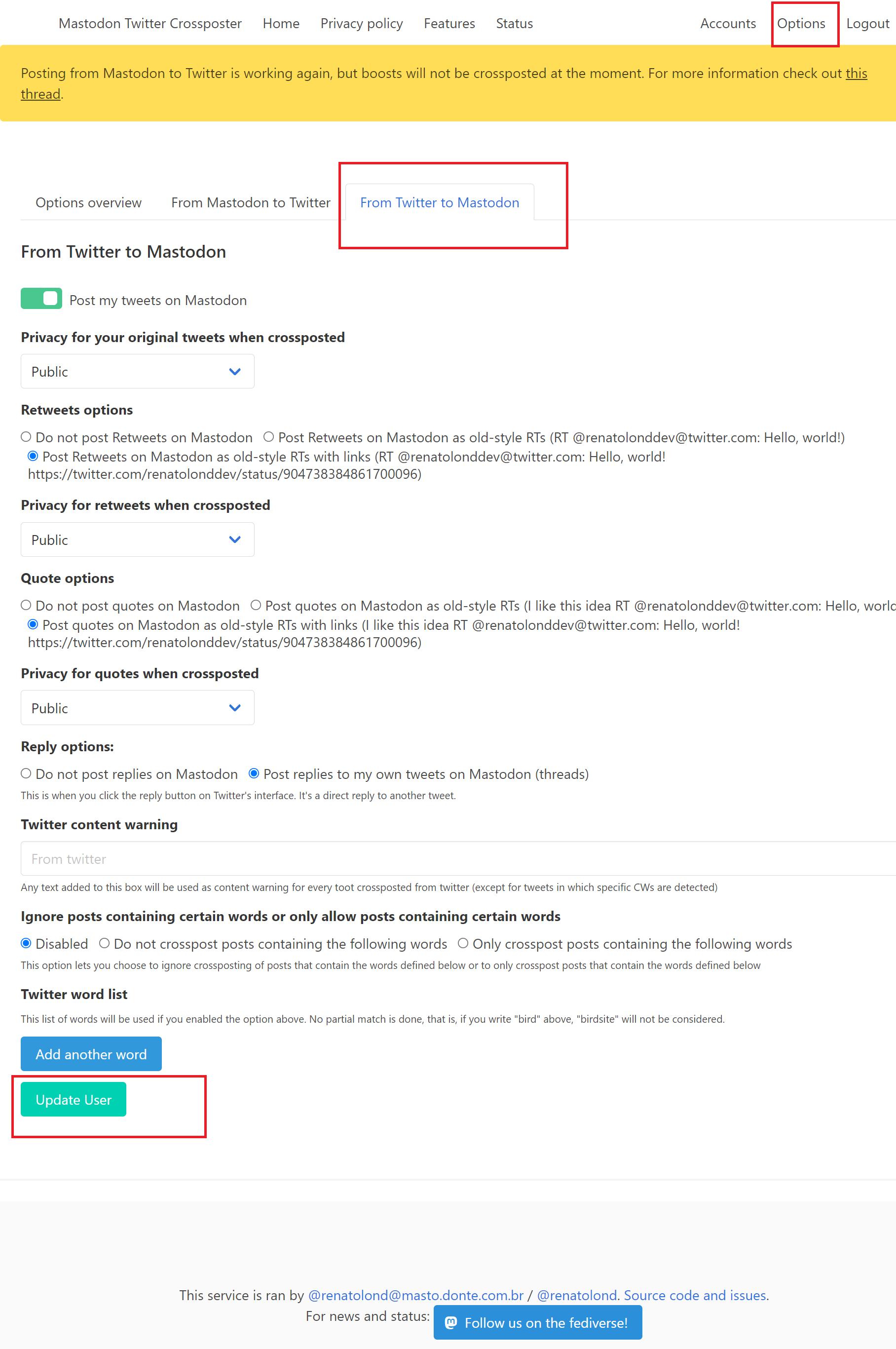 Example:
All the tweets and retweets from
Twitter.com/EroAwardBTC
go to
Net4sw.com/@EroAward
, like you can see below:
https://twitter.com/EroAwardBTC/status/1339498087228858368
https://net4sw.com/@EroAward/105394757286396372
Interested to link also your Instagram account?
Use
Tweet your Instagrams as native photos on Twitter
to automatically post your Instagram pictures as NATIVE photos on Twitter (not just the link to instagram picture, as it is done from Instagram automatic posting on other media), and then link your Twitter to Net4sw with the crossposter above.
Example:
All the instaposts from
Instagram.com/eroaward
go also to
Twitter.com/EroAwardBTC
, as you can see here:
https://www.instagram.com/p/CIjws08FXgt/
https://twitter.com/EroAwardBTC/status/1336493313550127106
Now your pictures & videos from Instagram & Twitter are all uploaded also to Net4sw, and you (almost) DOUBLE your results, by automatically having your content uploaded on another network, that is adult friendly, well indexed by Google and other search engines, while building back links to your tweets and sites! Beside, if you use sites as https://itsmyurls.com or https://linktr.ee to group all your links together and put it in all your bios accounts, add also your Net4sw profile, so your fans can follow you also on this adult friendly network, where you will NEVER lose content or friends! Work SMARTER, not Harder!!!
Some twitter accounts linked to Net4sw with
CrossPoster
:
VanityWars
https://twitter.com/VanityWars

https://net4sw.com/@VanityWars
NikiSky
https://twitter.com/Niki_Sky69
https://net4sw.com/@NikiSky
StreamateLadies
https://twitter.com/StreamateLadies
https://net4sw.com/@StreamateLadies
Zupergeil
https://twitter.com/zupergeil40
https://net4sw.com/@zupergeil
Lenna Bella
https://twitter.com/Lenna_Bella_off
https://net4sw.com/@lenna_bella
ChaturbateGrls
https://twitter.com/ChaturbateGrls
https://net4sw.com/@ChaturbateGirls
Rene
https://twitter.com/ReneIglesiasx
https://net4sw.com/@Rene
Bealilith
https://twitter.com/Blumynx1
https://net4sw.com/@Bealilith
Simon_72_Mel_76
https://twitter.com/Simon_72_Mel_76
https://net4sw.com/@Simon_72_Mel_76